*****

As above, so below. Our sky illuminates our inner world and global transformation.⁠⁠

Today June 20, 2020 at 11:40pm PDT, the Sun, Moon and Earth will align in a dazzling display known as the Ring of Fire. ⁠⁠

This is a New Moon Solar Eclipse in just moments after our solstice when the Sun is in 0 degrees Cancer.⁠⁠ Eclipses and solstices are mystical moments where the veils are lifted in the polarity of light and shadow.⁠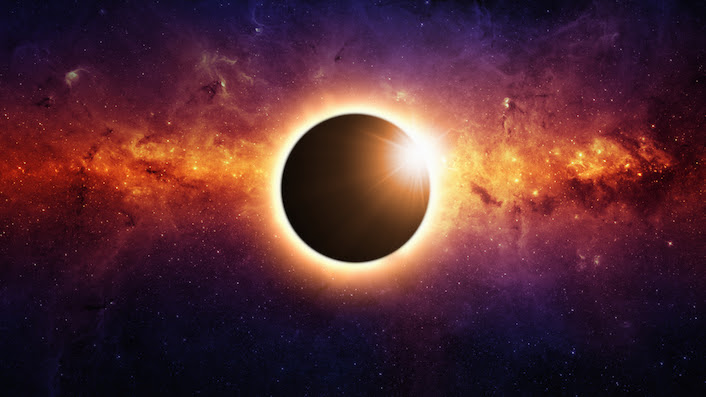 This is one of the most powerful days of the year to set your intentions for your home, family, security and love.
During Solar Eclipses, the Sun's radiant light is momentarily blocked as Moon passes between Earth and the Sun.⁠⁠ Such moments are a reset of our consciousness, as if all of heaven is pausing for us to take a breath.⁠⁠

All this during a month with six planets in retrograde. Retrogrades are a time of tuning in for deep introspection so we can reset our intentions and revision our life.⁠⁠

So how is this Eclipse at 0 degrees Cancer teaching you to revision your future?⁠⁠

Cancer is a sign of emotional security, nurturing, and mothering. It is a highly sensitive sign, that brings you deep into the depths of your inner psyche.⁠⁠

You are learning now how to fiercely defend those you love, and how to process your emotions with grace.⁠⁠

You are also learning how to protect and nurture yourself by creating healthy boundaries, and making sure YOU are cared for, so you can in turn help others.

⁠⁠0 degrees Cancer is a potent initiation point.

Cancer is the sign of the Mother. 0 is a number of divine protection. It represents that which has come full circle, and is now at a place of wholeness and nothingness at once.

It is Great Mystery, from which all things are born.⁠⁠ As we are birthing a new collective based on principles of love, equality, peace and balance, we must trust the unknown while finding the answers within.⁠⁠

Take time today to tune into yourself and ask for answers from above.

Pray for guidance about how you can bring love and peace into the world, while bringing more wholeness and nurturing to yourself.⁠⁠

You are waking up to new wonderful possibilities. It's time to dream a better world into being.

⁠⁠Let's light up the sky.⁠
Via Kari Samuels & Rose Rambles…

*****
Among us, poets are not paid. The poet/editor of this website, who is physically disabled, and lives at a fraction of her nation's poverty level. Contributions may be made at: https://www.gofundme.com/are-you-a-patron-of-the-arts